A place for your ideal choice!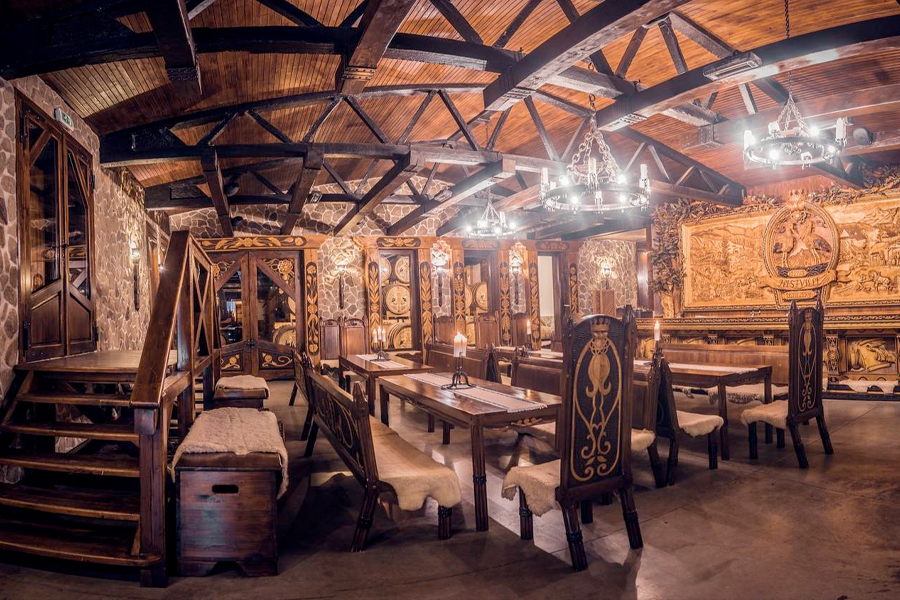 You can learn about the ancient history of traditional folk crafts and distillery of northern Spiš, dating from the 12th century to the present day, during a tour of the Nestville Distillery exhibition, which consists of three parts:
"Historical section, where examples of folk crafts associated with distillation are presented.
Modern section, where one of the most modern alcohol producing refineries in Europe is presented.
Traditional section in Rezbárska sála (Woodcarving Hall) with a hand carved picture and store rooms for maturing whisky. Tasting of the first Slovak Nestville whisky is available in this part of the exhibition
The visit to the exhibition ends in the factory shop with souvenirs and Nestville Distillery products, where a small exhibition of the region's history is also presented.
A guided tour of the exhibition takes approximately 60 minutes.
Entrance: Adults 8 € / Senior 6 € / Children 5 € / Family package 21 €
The Extended Tasting programme offers exhibition viewing with an experience of tasting four Nestville Distillery products, which is guaranteed to please even the most demanding taste buds. Enjoy tasting in Rezbárska sála, which has one of the largest carved pictures in Europe and helps create a special atmosphere during tasting for a unique experience. Exhibition viewing with extended tasting takes approximately 90 minutes and is only available with a guide.
Price: 5 €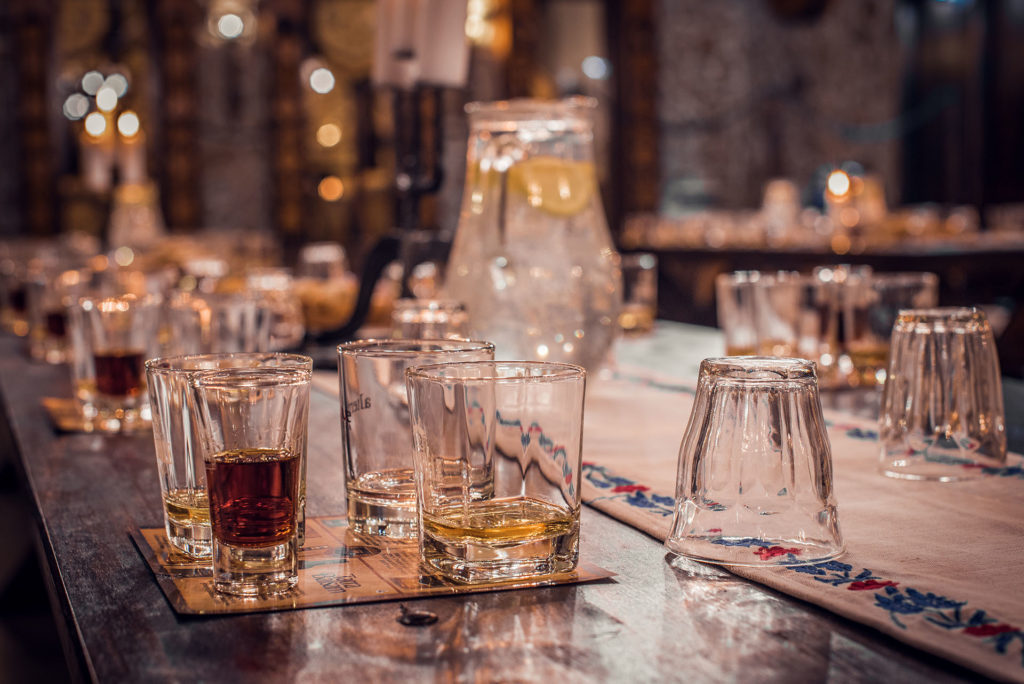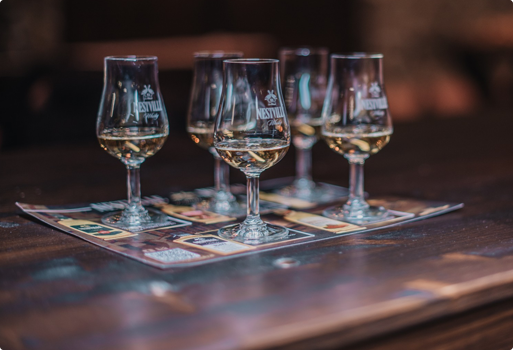 Enjoy a viewing of the distillation industry exhibition with guided tasting of Nestville whiskies in the unique Rezbárska sála as part of the Whisky Tour programme. You will taste our jewel— the first Slovak Nestville whisky in four variations for a unique tasting experience. At the end of the programme, all visitors receive a Nestville gift and certificate proving that you have become an official Nestville whisky taster. Tasting takes approximately 30 minutes only with guide in the end of Nestville Distillery exhibition.
Price: 10 €
Guided tasting of four Nestville Whisky limited-edition products for true whisky lovers!
Degustation of our Nestville Whisky Limited Edition Series
Nestville Whisky Black&White 40%,
Nestville Whisky Master Blender 2019 10yo 43%, Nestville Whisky Master Blender 2020 11yo 43%, Nestville Whisky Master Blender 2021 12yo 43%.
Performed at the end of the tour in the Tasting room and with the guide only.
Price: 15 €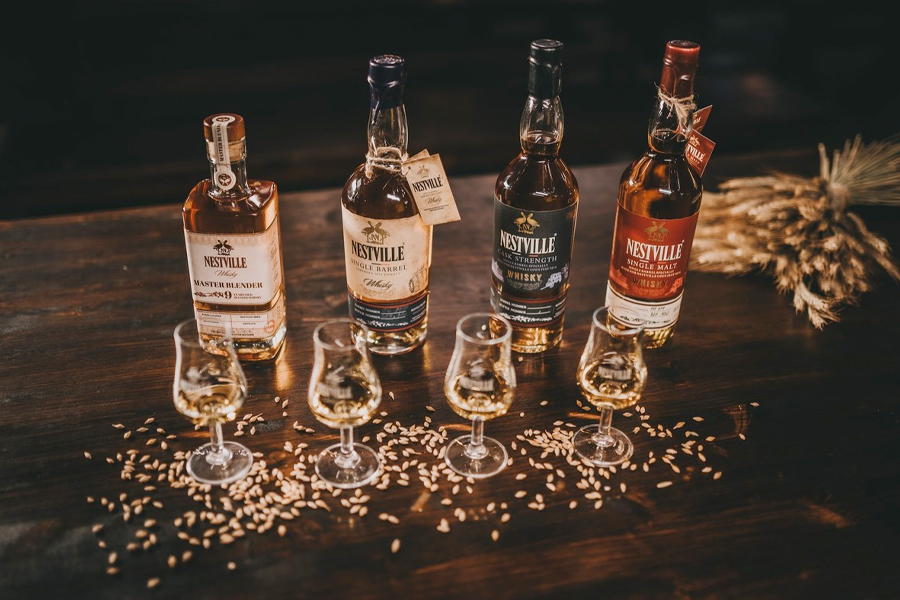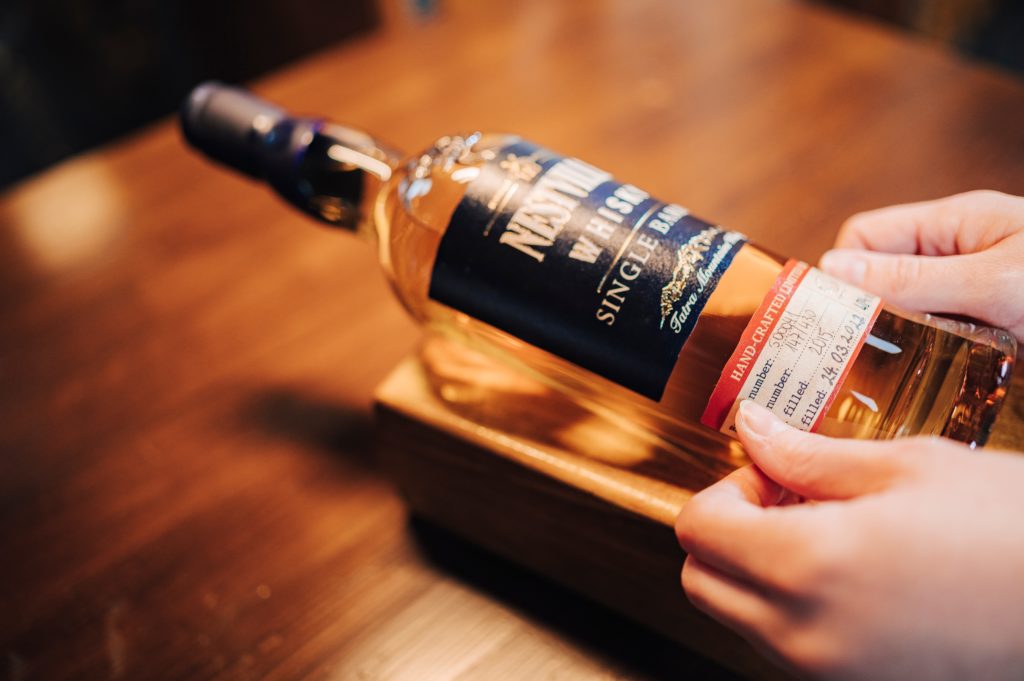 Make use of the unique opportunity to fill your own bottle of Nestville Single Barrel Whisky directly on the bottling line in Rezbárska sála at Nestville Park. Nestville Single Barrel Whisky is a special edition limited to approximately 430 bottles from a single barrel. It is always bottled by hand after opening the single white oak barrel in which the whisky distillate matured. Each bottle is unique with its own serial number, barrel number from which it was bottled, date of maturing and age.
Price: 19,99 €
Celebrations and teambuildings
Besides being an exhibition to preserve traditions and bring them to life, Nestville Park is also becoming a centre with comprehensive catering services. You can celebrate special birthdays, anniversaries, weddings or christenings at the unique premises of Nestville Koliba (shepherd's hut) and Rezbárska sála (woodcarving hall), which is a local wood carving masterpiece. Our premises are an ideal venue for informal gatherings, conferences, teambuilding events or corporate parties to bring the people in your working team closer to each other. Unique option is also rent of the stage and tribune right in the area of Nestville Park.